Thrive in Hybrid, Agile working environments. Real-time wellbeing and performance data and evidence-based tools to build resilience and adaptability
Try Leanmote for Free
Why leaders choose Leanmote
Performance & wellbeing improvement
Empowering employees to be in a 'zone of optimal performance' (eustress vs distress) by leveraging systemic wellbeing data collected through the platform and associated devices.
Real-time data to build resilience and adaptability
Equipping managers and employees with real-time, systemic data and evidence-based tools to help them become more resilient and adaptable..
Proactive burnout prevention
Our dashboards enable self-initiated actions from employees to identify and prevent burnout, helping them notice warning signs to improve self-regulation on a daily basis.
Product Explanation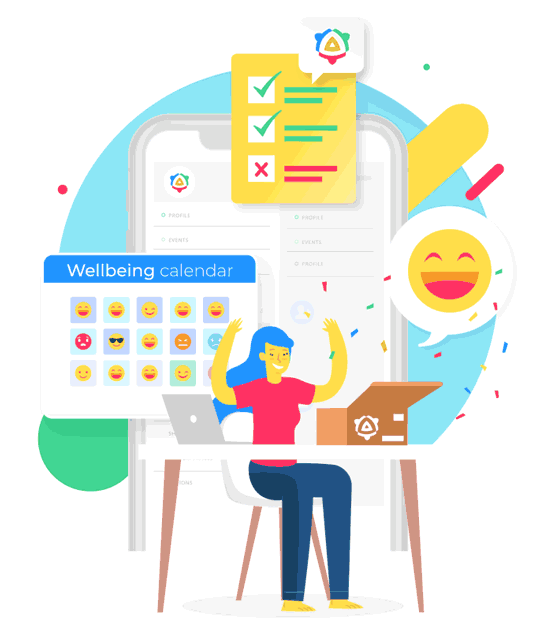 Empower your people with timely coaching and support
Run regular check-ins to ensure your team is engaged and highly productive.
Build a coaching culture
Build a coaching culture leveraging simple tools grounded in scientific research.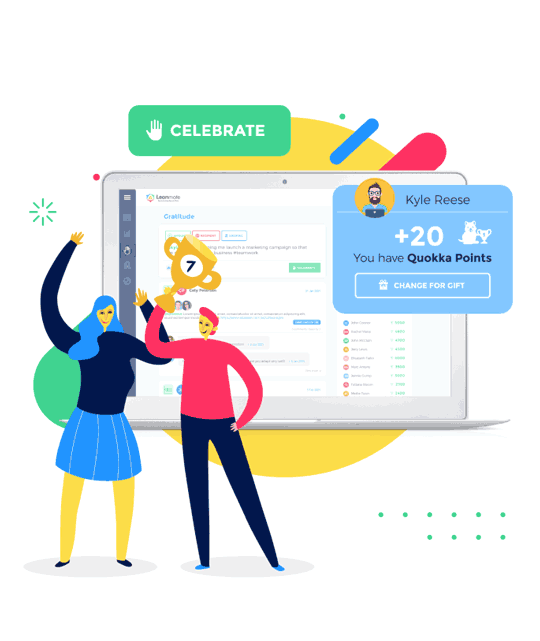 Develop self-leadership
Empower your teams to embrace wellbeing and self-care.
Align efforts
Co-create and improve the ways of working with your people, leveraging real-time data, dashboards, and heatmaps. Document these conversations in our platform to drive alignment and commitment.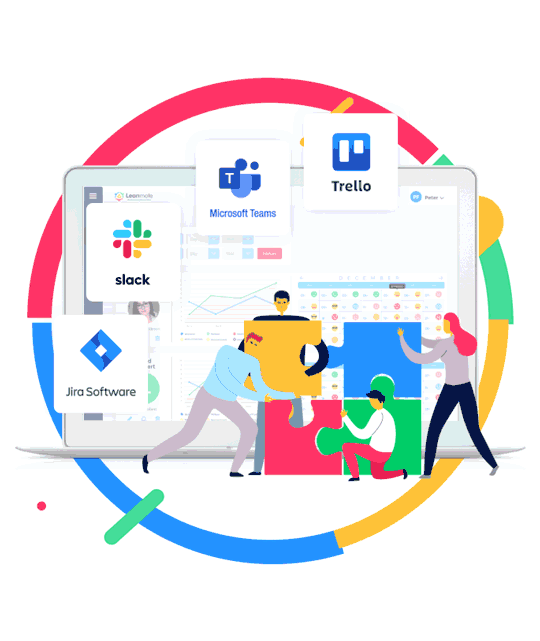 Enable agility and adaptability
Our plug-ins collect data, accelerate feedback loops, and drive innovation to ensure your teams are focused on activities that move the needle, but also learn and adapt 'on the fly'.
Get the 'whole picture' in a few seconds
Access comprehensive, systemic, anonymized aggregate data to make informed, data driven decisions. Identify and address challenges and opportunities in the workplace constructively, providing people with objective measures of their well-being and performance at individual, team, or organization-wide levels.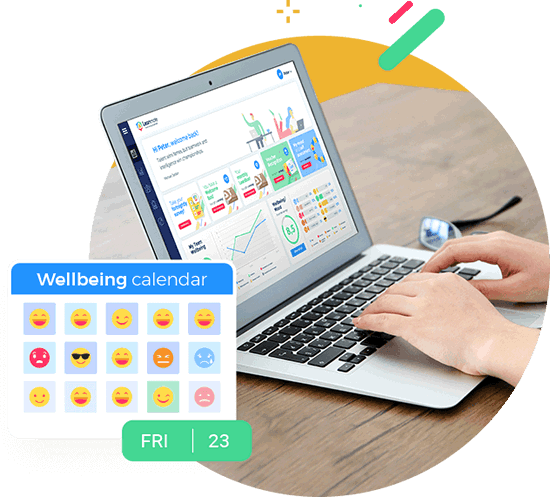 Our Competitive Advantage
Our technology enables self-leadership in employees and empowers managers to coach their teams effectively through the use of evidence-based tools.
Systemic and non-disruptive data collection, we go beyond surveys.
Unique integration between science and technology, following a human-centered design to drive behavioral change.
Smart consolidation and presentation of the information to support decision-making processes at all levels, integrating wellbeing and performance data from multiple sources and points in time.
Try Leanmote for Free
Outcomes we generate for
our current customers.
Leanmote improves employee performance & wellbeing in modern, agile workforces.
1.Productivity.
2.Improved wellbeing.
3.Enhanced employee experience.
4.Improved employee engagement.
5.Improved resilience and adaptability.
6.Proactive burnout detection.
Know the prices