Gain access to a rich data lake about your engineering teams
Assess priorities and make informed decisions to drive success.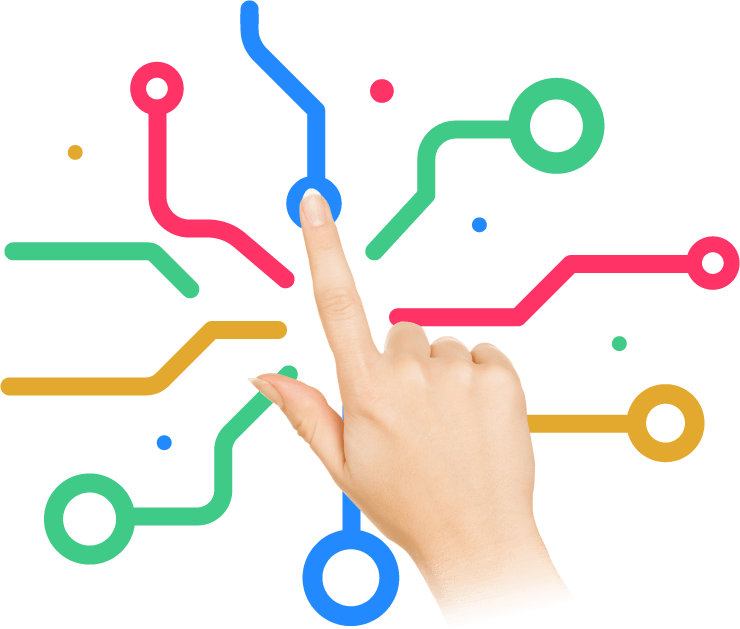 WHAT YOU WILL GET
Our analytics solutions are designed to provide in-depth insights into your employees' performance, motivation and time management in a secure and compliant environment.
This data can be used to identify areas for improvement, set goals, and align priorities to drive business success.
Leanmote can help you unlock the full potential of your workforce by integrating with the tools you already use in the company. You will have more visibility about your engineering teams, accurate information about the effectiveness of processes and communication between peers.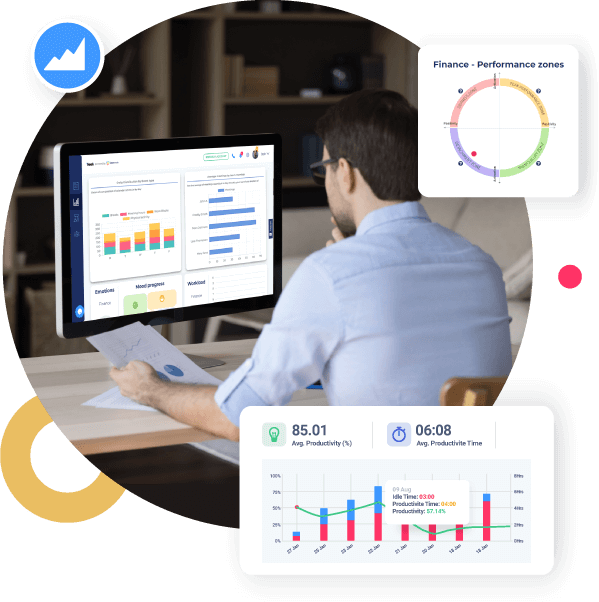 Identify areas for improvement
Accelerate the decision-making process.
Create better teams by identifying skills and performance
Gain valuable and integrated insights
Keep everyone up-to-date and in-the-know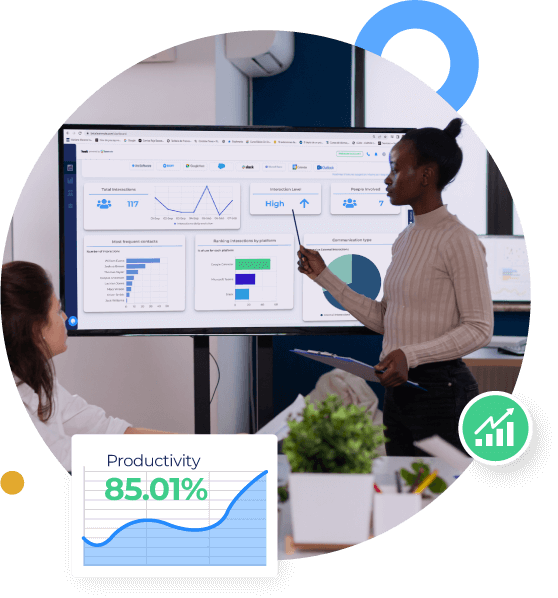 Shaping your workforce
Our technology empowers your employees to take control of the company strategy and drive success.
With the detailed information we provide, they can build strong relationships and a collaborative culture. Also, leaders can make informed decisions to align the team's goals with the business objectives. Making the best performing teams, plus taking care of their wellbeing is possible with data.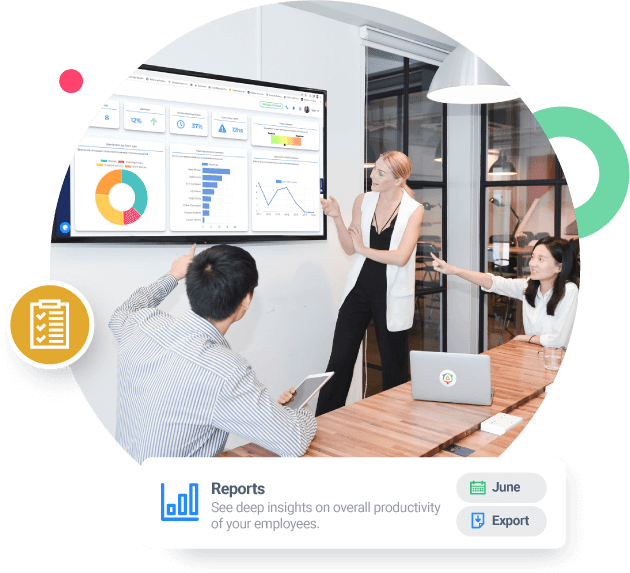 Following this path, leaders can coach their teams to:
•  Make real-time reporting on service delivery management, including metrics on timeliness and quality, so you can always stay informed.
•  Design, implement, and manage a comprehensive people data strategy that empowers managers to make data-driven decisions.
•  Align the people strategy to your company goals.
Educate your engineering teams to make effective use of people analytics for the full employee life cycle including talent decisions, advanced analytics, and ad hoc reporting.
EXPERIENCE THE POWER OF PEOPLE ANALYTICS
Explore your dynamic people analytics and see how Leanmote enables cross-product insights. Stay ahead in an ever-changing business landscape!