It's all about you! Know your statistics to achieve a better work-life balance
Explore trends in your working habits.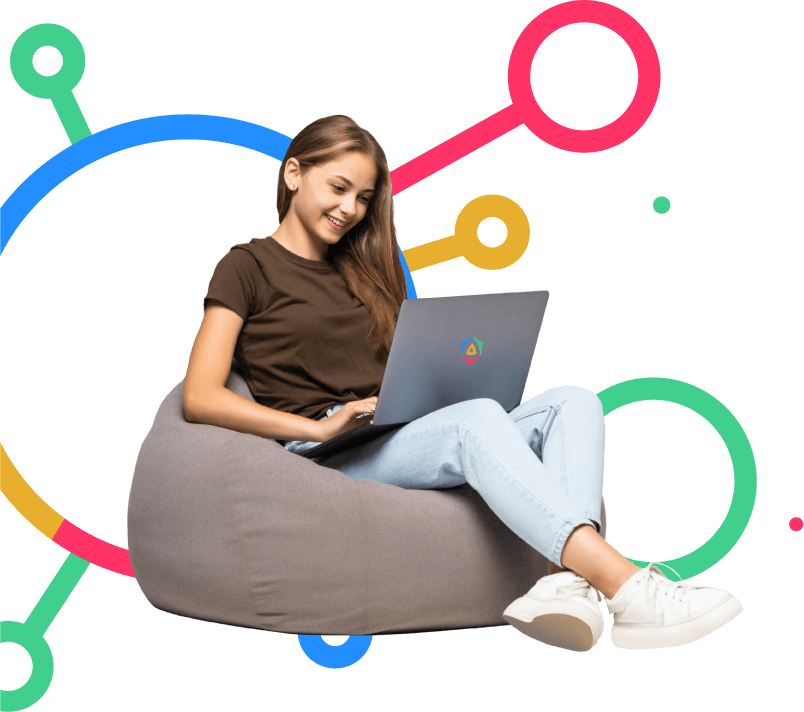 UNDERSTANDING
Leanmote is your mate inside the company.

Discover the benefits of having your information in your hands.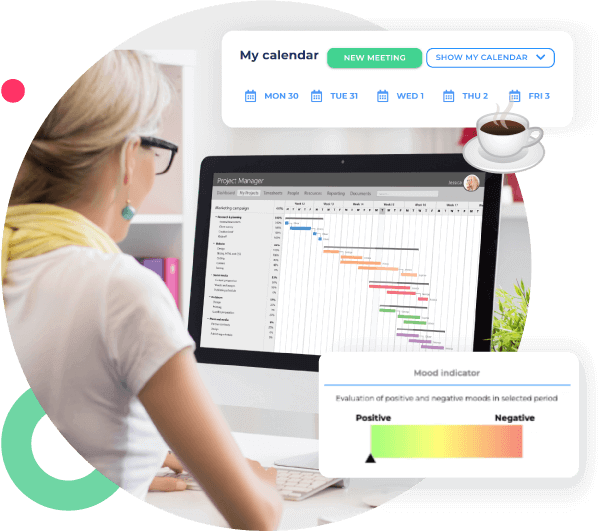 How are you feeling about the day?
Checking in often helps you stay on top of the way you're feeling.
Understanding how you spend your time can help you make better use of it by allocating more time to high-priority tasks, and less time to low-priority activities.
Maybe it's time for a break?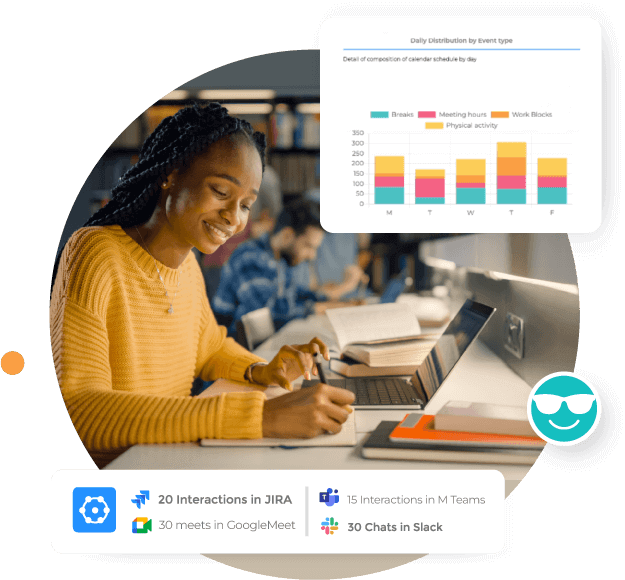 Important! Taking a moment to reflect each day can help you see trends over time.
Also, if you integrate Leanmote with Github, Gitlab, Slack or Bitbucket, we can passively collect valuable information to identify your trends in an accurate way.
Leanmote encourages the "Fair Exchange of Value": we explain how your data will be used and show the benefit, so you are willing to contribute data to improve the quality of analyses. It's a win-win for all.
It's a win-win for all.
Enhancing teamwork
Outstanding talents
What makes you unique?
Looking for complementary strengths within the group and choosing roles that everyone would enjoy.
Let's make this work!
Working together
Are you and your team on the same page?
This can help you to be more emphatic with your peers.
Building a better workplace here!
ANALYTICS
Understand your workflow through clear analytics, in cool graphics that are easy to read.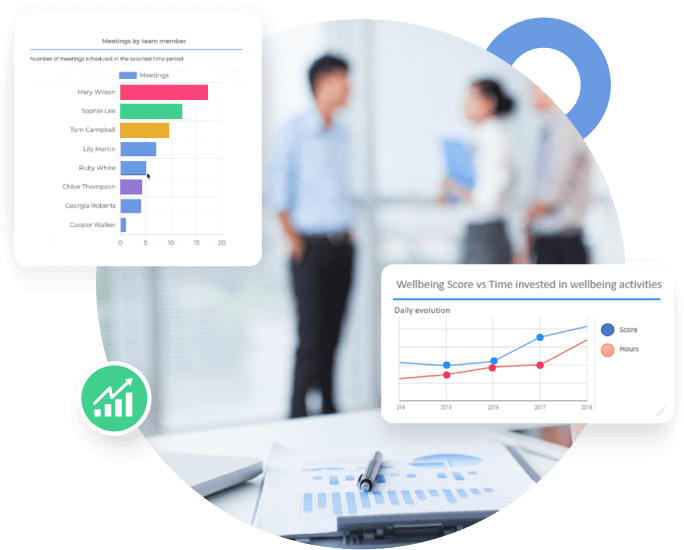 Take control and optimize their daily work routine, using Leanmote as a self-regulation tool.
Use your data to see:
Productivity Analytics
Team Connectivity
Wellbeing
Calendar Analytics
We give you the power of data, now use it well
TRANSPARENCY, PRIVACY, AND SECURITY
You control your privacy in Leanmote's secure environment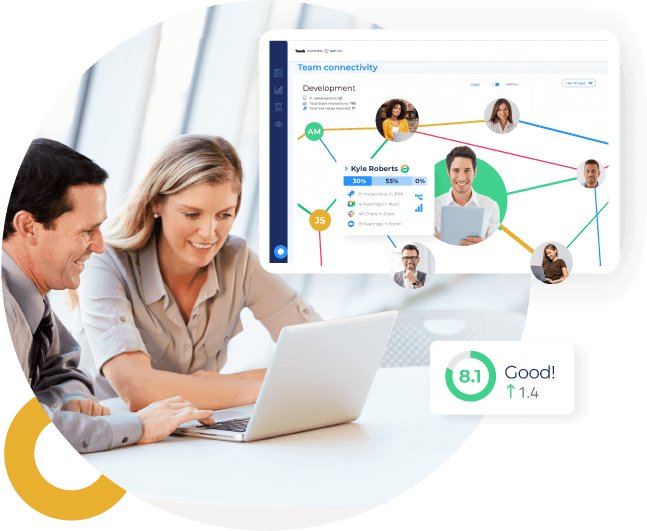 Feeling secure about the information you are sharing with your employer is crucial
At Leanmote we build a relationship of trust between the company members with transparency by making it clear where information is coming from and how it is being used.
We are really careful while collecting, analysing, and using data about people. Our ethical standars are really high!
See more about our ethics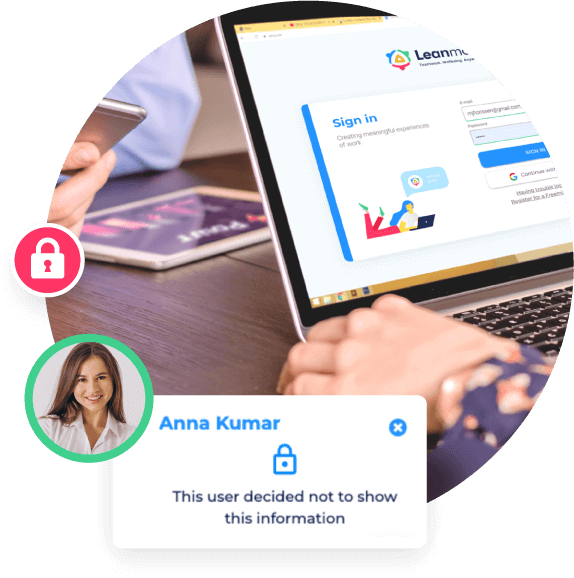 Owning your data.
At Leanmote, the data it's all yours! Customize your settings at the platform so you choose what to show.
Security.
All data is secured with the highest levels of protection. We provide multiple-factor authentication.
See more about our security
UNLEASHING THE POWER OF YOUR OWN DATA
Who will take care of you better than you?
Start making data-based decisions to increase your wellbeing.