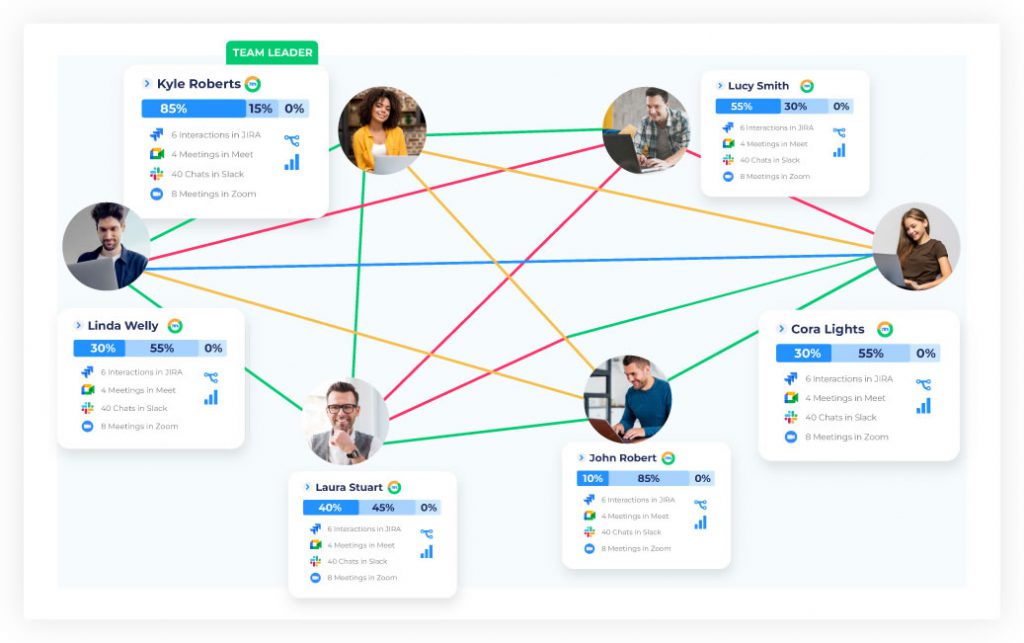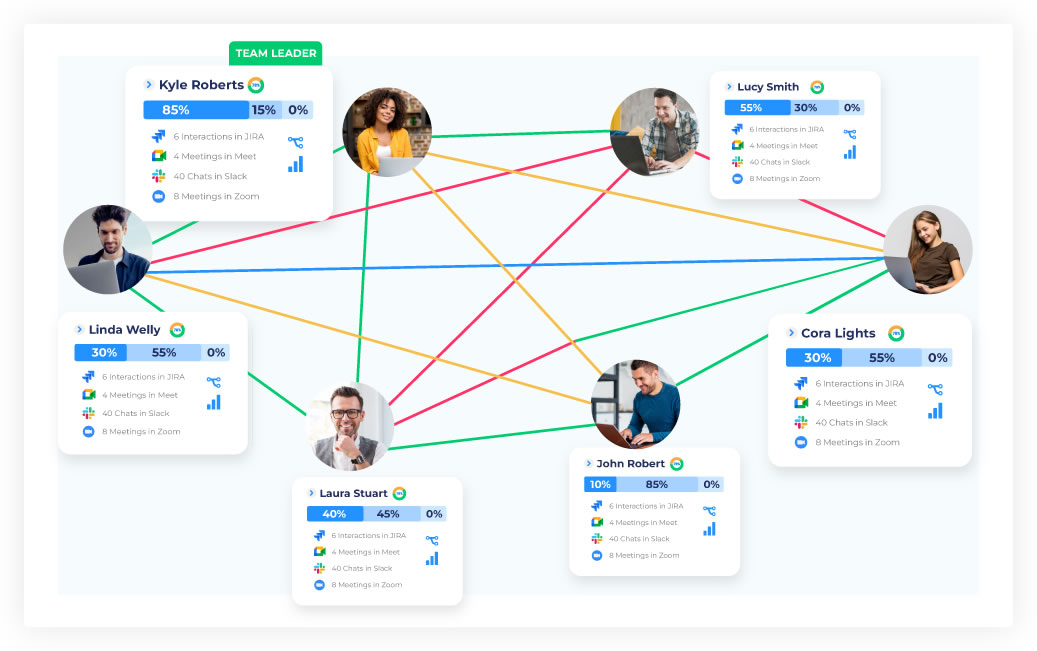 An employee-first platform powered by a human-centred design
At Leanmote, we believe all efforts towards increasing well-being at work should start at the employee level: a team won't be at its best until all its members are. After all, employees who are self-aware can leverage their strengths, work on their weaknesses, and better define their career path. That's why our platform is designed on an employee-first basis. We focus on preserving mental health, preventing stress peaks, and enhancing performance at a company-wide level—but we do so in a way that is useful for employees, managers, and HR teams alike.
Well-being is at the heart of what we do. The fact that the United Nations has devoted one of its Sustainable Development Goals to this cause reinforces the importance of securing employee's mental health. At the same time, it proves that there's still a lot that companies can do in terms of increasing well-being at work.
In this article, we analyse the United Nations' Sustainable Development Goal 3, its importance, and how our platform can help companies work towards this objective.
What is the United Nations' Sustainable Development Goal 3?
The Sustainable Development Goals (SDGs), also known as Global Goals, are a series of 17 goals established by the United Nations in 2015. These goals represent "a blueprint to achieve a better and more sustainable future for all", and are intended to be met by the year 2030.
The third Global Goal, regarding "Good Health and Well-being", aims to "ensure healthy lives and promote well-being for all at all ages." This SDG has 13 targets and 28 indicators to track the progress towards achieving the main goal. Some of these targets include providing universal health coverage, strengthening the prevention and treatment of substance abuse, and ensuring universal access to reproductive healthcare services.
Why are the United Nations' Sustainable Development Goals (SDG) important for your business?
Many companies are aligning their OKRs with the Sustainable Development Goals so as to make their business goals match their peoples' development goals. SDGs constitute a universal "golden standard" for building the company of the future; a role model known by a variety of stakeholders at a global level that helps identify and prevent risks.
At the same time, these goals are the perfect starting point for building innovative solutions. This is especially relevant in the current scenario, where the pandemic has led many businesses to reinvent themselves and find new ways to grow on a remote, in-person, or hybrid work basis.
SDGs answer employees' everyday pain points and challenges, and many workers identify with the values these goals promote. A company that is aligned with SDGs is a company that embodies the right values, and a company people will want to be a part of.
How is Leanmote related to SDG 3?
At Leanmote, we focus on encouraging honest conversations, generating ongoing feedback, tracking stress levels, and detecting burnout symptoms early on. All these efforts combine to nurture your team's well-being. SDG 3 states that "promoting well-being is important to building prosperous societies". We believe starting by changing how we work and how we interact with our co-workers is key.
Our platform is designed to provide the necessary tools for companies to track, monitor, and understand well-being both at the employee and at the team level—as well as how to leverage this data to make meaningful decisions that boost employee performance.
We provide a unique integration between science and technology with a human-centred design. Don't just take our word for it: we have an in-house team of experts in organisational psychology and well-being with 100+ years of combined experience who support us with our market research efforts and the implementation of evidence-based tools.
How our platform helps you track and monitor employee well-being
#1 Mood & well-being assessment
Our mood assessment feature works for all the different roles within a company: employees get to self-monitor their well-being evolution over time, managers see whether their assessment of employees' mood is accurate, and HR leaders can analyze whether there are any mismatches between the data reported by employees and managers.

#2 Stress monitoring
Our stress monitoring tool can detect whether your team is working at its peak performance or not, which allows managers to take the necessary actions to prevent employee burnout.

#3 Team 1:1s
Our one-on-one meetings help employees connect with their managers and co-workers. Our platform allows you to set discussion topics as well as short and long-term goals in advance to keep syncs organized.
#4 Goal tracking
Employees need to be recognized for their hard work, so it's key to keep a record of their achievements. Our goal tracking feature allows employees to add goals to each one-on-one meeting. Goals that have a direct impact on a person's career path can be moved to the Achievements section. Employees can later leverage this section to apply for a promotion or provide proof of past success.
#5 Comprehensive results
Our data dashboards and heatmaps help record and compare constructive feedback to keep your team aligned at all times. We help you easily understand how each team and individual is performing, what their challenges are, and how to better overcome them.
Try Leanmote today!
Try our employee-first, human-centred platform to boost your team's well-being and performance. Sign up today to start testing our platform for free.